OAM Savings Opportunities
Exclusive Savings for OAM Members
Operating a small business is difficult. Margins are thin and finding trusted partners can consume many of your working hours. The Ohio Association of Movers has your back! Each one of these providers, vetted and selected by our team, offer a specialized options for the professional moving industry, and if you are an OAM member, your organization will receive a special discounted price. Explore the possibilities today!

The OTA Marketplace, powered by CrownSource, is your one-stop shop for products and services for the professional moving industry.  A newly negotiated deal with Grainger allows you to have 'national account' pricing on every day moving and storage supplies. Additionally, you can save on tires, fuels, DEF, fuel additives, oil, lubes, coolants, tolls, lodging, shop, maintenance, office and cleaning supplies as well as MUCH MORE! Check it out with by visiting otamarketplace.com today!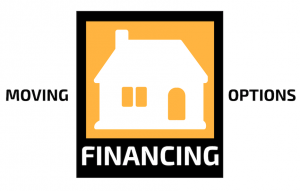 You now have options when selling to your customer base. Help make their moving experience better with a hassle free moving financing option that also gets you paid! Consider Global Check, where customers don't need a credit check, they can put as little as 20% down, and pay 0% interest for 90 days. You will get paid directly with this Moving Financing program.
If interested, visit www.financeyourmove.us or contact Derek Bowling directly at derek@smallbites.us or by phone at 216-609-3200.

Stop letting your moves manage you and start managing the moves. Direct Systems software will provide you with a Lead Tracker, Shipment Registration, Customer Service, Dispatch, A/R, Storage Tracking, Payroll, General Ledger, Warehouse Locator, Commissions, and much more! Direct Systems, Inc. has grown with the Moving & Storage Industry since 1979 as an IT Developer providing the solutions and expertise needed to get moving companies on the road to success. With more than 700 satisfied customers, why not give it a shot. Contact President & CEO, Howard Worrell, for more information at Howard@directsystems.com and mention the Ohio Association of Movers savings opportunity!

Lower your premium payments with OTA's Workers' Compensation Group Rating Program and join over 215 fellow OTA members who are saving millions! This program is administered by Sedgwick. Even if your company does not qualify for group rating, Sedgwick may be able to help you save money with its other BWC programs. CLICK HERE for an obligation free quote today!

Start taking advantage of the OTA's relationship with On Demand Occupational Medicine today! Their 24/7, comprehensive, on-site, and TPA services continue to make drug and alcohol testing a breeze for the OAM Members. On Demand has worked to build and expansive network of occupational health clinics, collection sites, and laboratories that allow them to provide services nationwide for industries on the move. Save time and money with an On Demand group rated policy that covers all services required to comply with DOT drug and alcohol testing regulations. CLICK HERE for more information.

The driver shortage is one of the most talked about subjects in the industry. OTA, and now OAM, have partnered with DriverReach to help members solve it! DriverReach is a mobile- enabled recruiting management system for CDL drivers that transforms the way truck drivers apply for jobs. DriverReach streamlines the application experience for both driver prospects and recruiters. Verification of employment is completed digitally and automatically. Companies trust DriverReach to help them hire drivers in days, not weeks. OTA members save 10%. Visit http://bit.ly/2N0F1Ng for more information!