Honoring the Industry's Safest Professional Drivers
Jason Imhoff with Walmart Transportation Named the 2021 Driver of the Year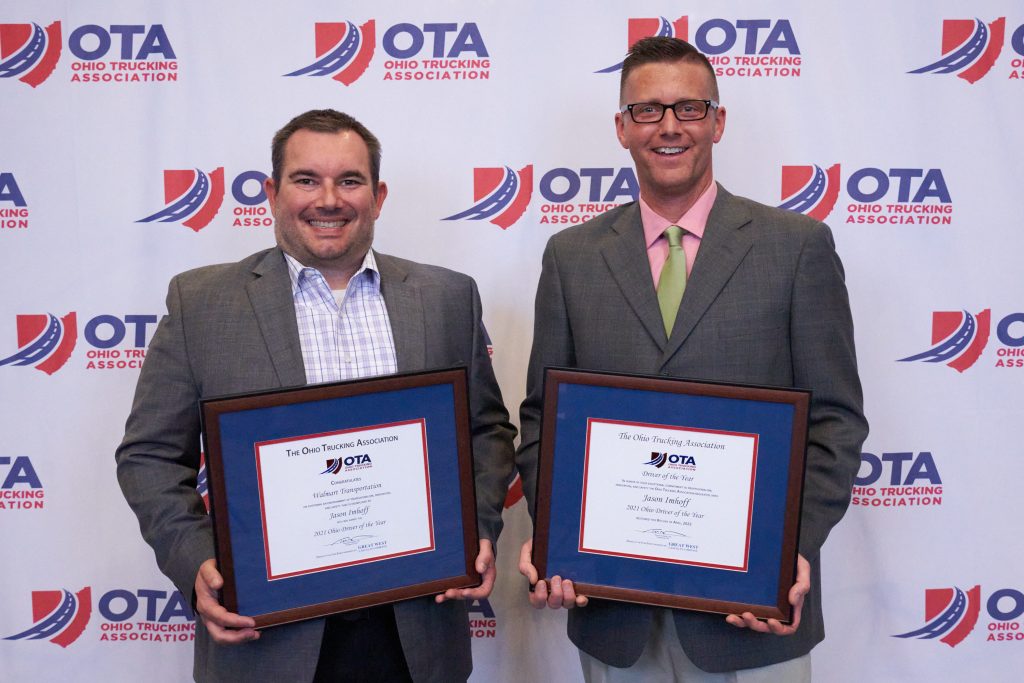 On Friday, April 8, the Ohio Trucking Association named Jason Imhoff with Walmart Transportation the 2021 Driver of the Year at the annual Driver of the Year Banquet, presented by Great West Casualty Company.
Jason has been a professional driver for 26 years and has logged over 2.6 million safe driving miles. He has been an active member of the Walmart Road Team since 2014 and serves on their Accident Review Committee. He is an avid Truck Driving Championships competitor and in 2019 took home first place in the Straight Truck division at both the Ohio and National competition….and also won the top Pre-Trip award at NTDC! Jason is a fierce industry advocate, serving as a national spokesman for Truckers Against Trafficking, working with cadets at the Ohio State Highway Patrol STOPS class and volunteering at several events educating the public on the blind spots of a tractor trailer.
Congratulations, Jason!
Congratulations to the 2021 Finalists: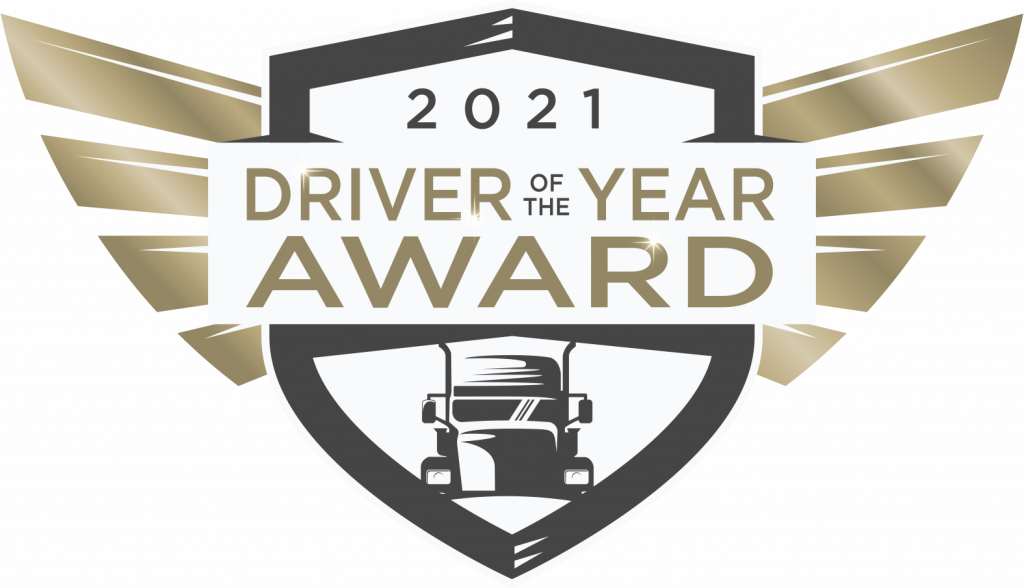 Congratulations to the following professional drivers who have been selected as finalists for the 2021 Driver of the Year award. These drivers, chosen by an independent panel of judges, possess an excellent driving record, dedication to the industry, and a passion to improve the roads through a safety first mentality.
Roger Anderson, ABF Freight
Steven Brand, FedEx Freight
Michael Dunlap, MPW Transportation Services LLC
Alan Feeney, Pitt Ohio
David Hedicker, ABF Freight
Barbara Hunt , Walmart Transportation
Jason Imhoff, Walmart Transportation
Donald Miller, Mast Trucking Inc
William Reynolds, Ports Petroleum Co., Inc.
Timothy Russell, Clopay Transportation Company
John Shaffer, Thomas E. Keller Trucking
David Wolford, Continental Express, Inc.
Thank You to our Presenting Sponsor:

2021 Event Photos & Highlight Video: