Honoring the Industry's Safest Professional Drivers
Nominations are open for the 2020 Driver of the Year Award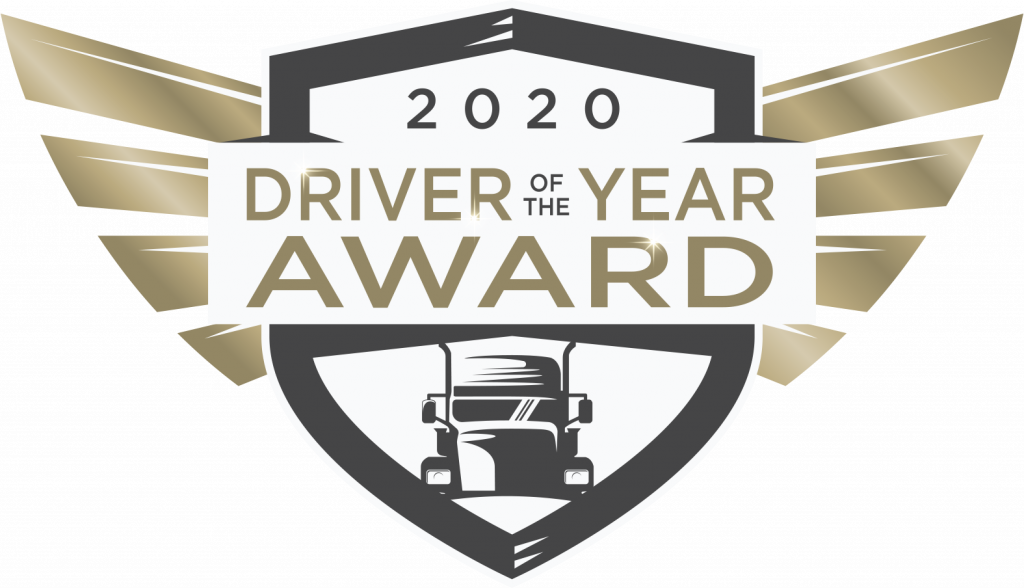 Each year, the Ohio Trucking Association looks to its members to nominate amazing drivers to be in the running for Driver of the Year. These drivers possess an excellent driving record, dedication to the profession and a passion to improve the roads through a safety first mentality.
The following aspects of the driver's career are examined during the selection process: total miles driven; equipment driven; years with present employer and total years driving; details of preventable and non-preventable accidents; and participation in industry activities and community service. All nominations will be evaluated by a panel of judges and twelve finalists will be selected. The 2020 Driver of the Year will be announced on Friday, April 2 at the Nationwide Hotel and Conference Center in Lewis Center.
The deadline to submit nominations is Friday, Feb. 5, 2021. Driver of the Year nominees must be employed by or leased to an Ohio Trucking Association member company. Please CLICK HERE to nominate your driver online or CLICK HERE to download the application.  Please contact Bradie Berry if you have any questions.
Award Banquet Details
Event Date:
Friday, April 2
Schedule of Events:
5:30pm – Cocktail Reception
6:15pm – Dinner
7:15pm – Awards Ceremony
Event Location:
Nationwide Hotel and Conference Center
NorthPointe Ballroom (located inside the Virginia Building)
100 Green Meadows Drive South
Lewis Center, OH 43035
Hotel Accommodations:
A room block has been negotiated at the Nationwide Hotel and Conference Center. Room rate is $129 per night. Please call reservations directly at (614) 880-4300 and reference the "Ohio Trucking Association" or book online here. Reservation deadline for the group rate is Wednesday, March 10, 2021.

Congratulations to 2019 Driver of the Year, Jeffrey Rose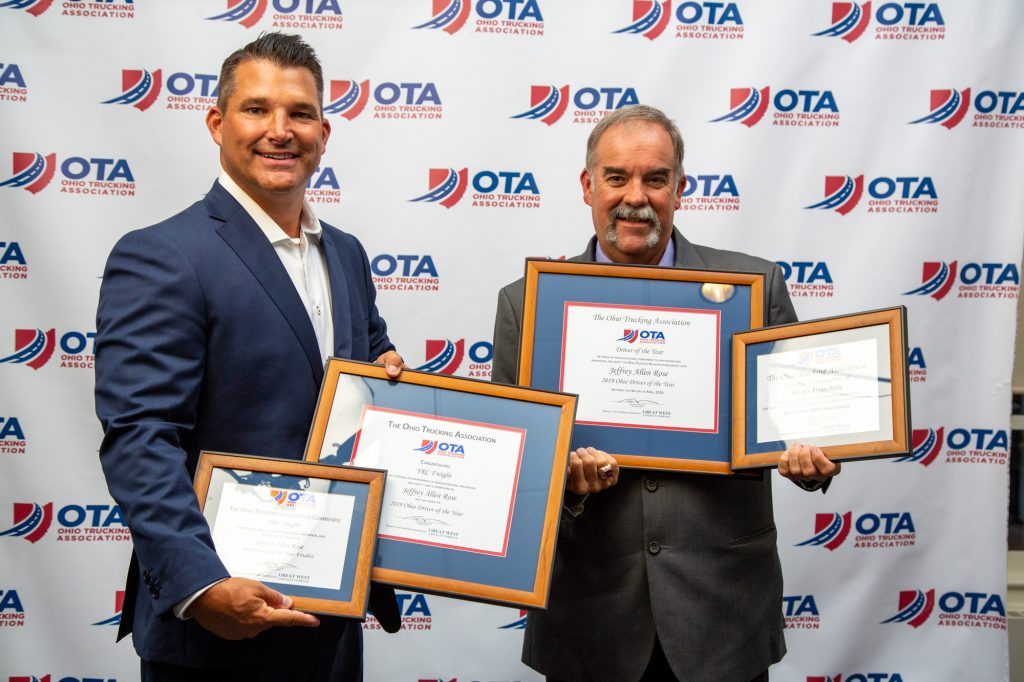 On Friday, August 14, 2020, the Ohio Trucking Association named Jeffrey Rose of YRC Freight the 2019 Driver of the Year at the annual Driver of the Year Banquet, presented by Great West Casualty Company.
Rose has been employed with YRC Freight for the past 28 years and has driven more than 3.3 million accident and incident free miles during his professional driving career. He is a prominent member of the YRC Freight R36 Safety Team as well as a YRC Freight Safety Trainer. Rose works closely with the Ohio Highway Patrol and Ohio Motor Carrier Enforcement in numerous officer training and motoring public safety initiatives and ambassador programs.
2020 Driver of the Year is presented by:

2019 Event Photos and Recap Video: