Is Your Voice Being Heard?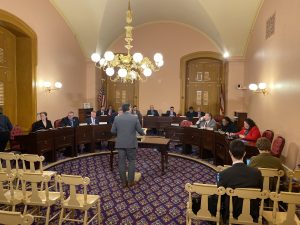 Team 88 is a nationally acclaimed program consisting of trucking industry professionals from all 88 counties in Ohio. The program has changed how our members politically advocate for the trucking industry. Through webinar sessions, Team 88 members have learned the importance of connecting with elected officials and gained the tools needed to build relationships with their legislators. Ohio legislators acknowledge the group for its continued determination to seek political support of the trucking industry.
Get Involved
Team 88 members not only reach out to legislators, but they encourage employees and members of their community to also build relationships with local legislators. Everyone can advocate for the industry by staying informed on all the latest issues and bills being discussed by local representatives. OTA is excited to see how Team 88's impact can grow throughout 2019 and beyond!