Truck Driving Championships and Technician Competition
Technician Competition Presenting Sponsor:

New Date! Ohio TDC and Technician Competition set for July 17-18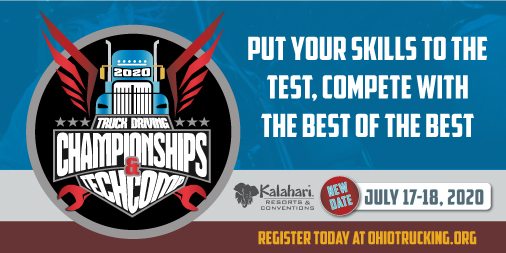 In light of the uncertainty surrounding COVID-19 and its impact on our industry and families, the Ohio Trucking Association and the TDC/TechComp Steering Committee have made the decision to reschedule the 2020 Truck Driving Championships (TDC) and Technician Competition (TechComp).
The new competition dates will be Friday, July 17 and Saturday, July 18, 2020. The event will remain at the Kalahari Resorts & Conventions in Sandusky.
IMPORTANT! If you made a hotel reservation for May, it will need to be cancelled and rebooked for July. Links to accomplish this are below. Please note that hotel rooms are now $169 per night due to peak season.
Link to cancel May Rooms: https://book.passkey.com/event/49960109/owner/49785631/home?&mode=find-res
Click on "Manage Existing Reservation"
Link to book new July Rooms: https://book.passkey.com/event/50091062/owner/49785631/home
If you have set up a sub-block of rooms, Jerry Simon with Kalahari Resorts & Conventions will contact you in the coming weeks to discuss your sub-block. You will have the opportunity to adjust your room count. Please note that hotel rooms are now $169 per night due to peak season.
---
Participants in the TDC take a written test that focuses on safety rules and regulations, perform a pre-trip inspection, and navigate a driving course designed to push their skills to the limit. Drivers can register for the following classes: 3-Axle, 4-Axle, 5-Axle, Flatbed, Sleeper, Step Van, Straight Truck, Tank Truck, or Twin Trailers.
Technicians competing in TechComp also take a written test, participate in two hours of education, and compete at nine stations designed to test their knowledge of truck maintenance. These stations include brakes, electrical, engine diagnostics, fasteners, fifth wheel, HVAC, live engine, PMI, and tire and wheel.
On Saturday evening, drivers and technicians will be celebrated during the Awards Banquet. Each participant will receive one banquet ticket with their registration; additional tickets for spouses, family or company representatives may be purchased. Everyone attending the banquet must have a ticket.
This is a family-friendly event and the TDC driving course is open to the public.
Registration closes June 19, 2020
Competition Dates:
Friday, July 17 and Saturday, July 18, 2020
Competition Location:
Kalahari Resorts Sandusky
7000 Kalahari Drive
Sandusky, OH 44870
Volunteer Opportunities:
In order to keep TDC and TechComp running smoothly, OTA relies on volunteers to assist with numerous tasks including set up, moving equipment, timing, and tear down. There will be volunteer training each day.
If you are interested in volunteering, please complete the online form here.
Thank You to Our Truck Driving Championships Sponsors: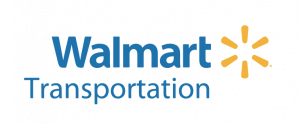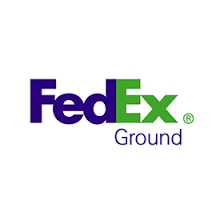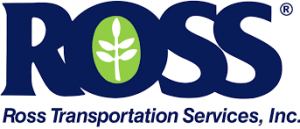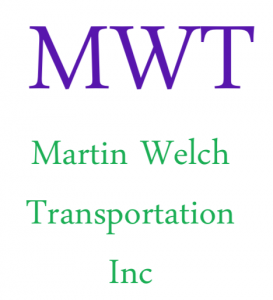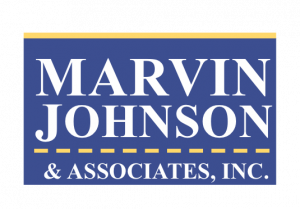 Thank You to Our Technician Competition Sponsors: