Webinars Exclusively for OTA Members
OTA President & CEO Tom Balzer hosts OTA on the Air, a webinar series, designed exclusively for OTA members. OTA on the Air features industry experts and thought leaders who provide updates on the regulatory, legislative and compliance environment.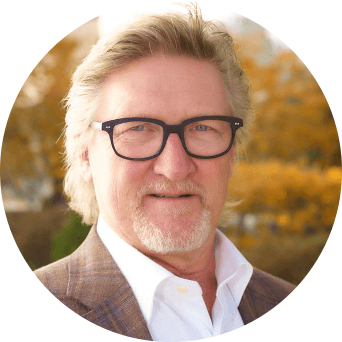 Episode 34 | November 29, 2021
Measure & Manage Your Safety Reputation
Guest Speaker: Steve Bryan, CEO, Bluewire

CLICK HERE to listen to the episode.
Episode 33 | October 29, 2021
Defeating the Reptile Theory
Guest Speaker: Bill Kanasky Jr., Ph.D., Vice President of Litigation Psychology at Courtroom Sciences, Inc.
Episode 32 | October 14, 2021
Meet OTA Chair Glenn Fehribach
Guest Speaker: Glenn Fehribach, ContainerPort Group, Inc. and 2021/2022 OTA Chair
Episode 31 | September 30, 2021
Team 88 Update
Guest Speaker: Andrew Huffman, Governmental Policy Group
Episode 30 | September 13, 2021
State of the Association Address
Guest Speaker: Thomas A. Balzer, CAE, President & CEO for the Ohio Trucking Association
Episode 29 | September 2, 2021
Upcoming OTA Events & Activities
Guest Speaker: Nick Miller, Vice President of Membership for the Ohio Trucking Association
Episode 28 | August 11, 2021
Crisis Communications for the Transportation Industry
Guest Speaker: Stephanie York, Esq., Hennes Communications
Episode 27 | August 5, 2021
Ohio CDL Council
Guest Speaker: Richard Crockett, CEO and President of Capital Transportation Academy
Episode 26 | July 14, 2021
OTA Emerge Program
Guest Speaker: Deidre Ewing, HTI Hall Trucking
Episode 25 | July 7, 2021
Third-Party Logistics with the TIA
Guest Speaker: Anne Reinke, President & CEO of the Transportation Intermediaries Association
Episode 24 | June 7, 2021
Taming the Compensation Monster
Guest Speaker: Beth Carroll, Author and Founding Partner of Prosperio Group
Episode 23 | May 27, 2021
Team 88 Update
Guest Speaker: Andrew Huffman, Governmental Policy Group
Episode 22 | April 29, 2021
The Value of Being an OTA Member
Guest Speaker: Nick Miller, Vice President of Membership for the Ohio Trucking Association
Episode 21 | April 15, 2021
Ohio Secretary of State
Guest Speaker: Ohio Secretary of State Frank LaRose
Episode 20 | April 1, 2021
Highlights of the Transportation Budget
Guest Speaker: Andrew Huffman, Governmental Policy Group 
Episode 19 | March 17, 2021
Issues Facing the Driver Community
Guest Speaker: Lewie Pugh, Executive Vice President of the Owner-Operator Independent Drivers Association (OOIDA)
Episode 18 | March 3, 2021
Infrastructure Update
Guest Speaker: Ed Mortimer, Vice President, Transportation and Infrastructure with the U.S. Chamber of Commerce
Episode 17 | December 17, 2020
Economic Update
Guest Speaker: Alan Karickhoff, Economic Analyst, American Trucking Associations
Episode 16 | November 12, 2020
Ohio Turnpike and Infrastructure Commission
Guest Speaker: Ferzan M. Ahmed, Ohio Turnpike and Infrastructure Commission
Episode 15 | October 29, 2020
How Safety Improves the Bottom Line
Guest Speaker: Lee Darden, Ag Container Transport dba Pappas Trucking
Episode 14 | October 15, 2020
Ohio Transportation Business Outlook and Economic Survey
Guest Speaker: Daniel P. Phillips, CPA from Schneider Downs
Episode 12 | September 17, 2020
Driver Appreciation Week
Guest Speaker: Jeffrey Rose, YRC Freight and 2020 OTA Driver of the Year
Episode 11 | September 3, 2020
Trucking Industry Entrepreneur
Guest Speaker: Steve Bryan, Founder of Vigillo and Trucking Industry Entrepreneur
Episode 10 | August 20, 2020
ATRI
Guest Speaker: Rebecca Brewster, President & Chief Operating Officer of ATRI
Episode 9 | August 6, 2020
Recruiting CDL Drivers
Guest Speaker: Jeremy Reymer, Founder & CEO of DriverReach
Episode 8 | July 23, 2020
Ohio Department of Transportation
Guest Speaker: Jack Marchbanks, Director of the Ohio Department of Transportation
Episode 7 | July 16, 2020
Incoming ATA Chairman
Guest Speaker: Sherri Garner Brumbaugh, Garner Trucking and Incoming ATA Chairman
Episode 6 | July 9, 2020
Thoughts from Washington
Guest Speaker: Troy Balderson, Ohio's 12th District
Episode 5 | July 2, 2020
Economic Trends During COVID-19
Guest Speaker: Tom Balzer, Ohio Trucking Association
Episode 4 | June 25, 2020
Legislative Impacts in Ohio
Guest Speaker: Andrew Huffman, Governmental Policy Group
Episode 3 | June 18, 2020
Meet OTA Chairman Jim Subler
Guest Speaker: Jim Subler, Classic Carriers, Inc. and 2019-2020 OTA Chairman
Episode 2 | June 11, 2020
The New Hours of Service Rule
Guest Speakers: Stephen McCormick and Julia Felts, Federal Motor Carrier Safety Administration
Episode 1 | June 4, 2020
News from ATA
Guest Speaker: Chris Spear, President & CEO, American Trucking Associations