Looking for Online Education?
The Ohio Trucking Association understands that our members and their employees are sometimes too busy to attend an in-person educational session. Therefore, we offer a webinar series, which consists of one webinar per month, that aims to educate those who are far away on industry trends, best business practices, and business solutions. We invite you to join us for one of our webinars to learn more about improving your operations and providing the utmost support for your employees and customers.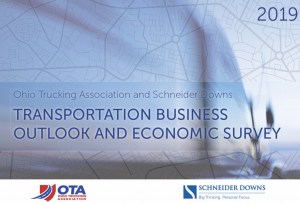 Did you miss the January 22nd webinar on the 2019 Trucking and Transportation Economic Report? Listen to the playback here. A pdf version of the report can be found here.
Upcoming Webinars
February 20, 2020
12:00PM-1:00PM
CBD, THC & DOT – What You Need to Know to Remain in Compliance
Presented by Ruth M. Bowdish, On Demand Work Solutions
Register Here